Whether you plan to move into a tiny house on wheels, a small house on a foundation, or stay in your current house but just get rid of some junk, you could probably stand to purge some items.
You might find that by downsizing, you're expanding your world.
1. Downsize gradually.  This process doesn't have to be a stressful one: as long as you go slowly and thoughtfully, downsizing can be a fun way to reminisce and for many, a cathartic relief.  The best way to get started is to figure out what you don't use.  Arrange your in-season clothing on hangers facing backwards.  After you wear and wash a piece of clothing, replace it on a hanger facing forwards.  After a few months, say goodbye to all the pieces of clothing you didn't use.  Repeat this process in winter and summer.  Similarly, in the kitchen, clear out one or two cabinets and mark them.  When you use a cooking instrument, put it away in the marked cabinet.  After a couple months, get rid of everything you didn't use.
2. Less is more in your decor.  Pare down your collection of objets d'art to a couple small pieces.  You'll want to use the small amount of space you have for things you can use and not be sifting through knick knacks to find them.  Likewise, be sure the objects you use every day that are kept within view are pleasing to the eye: they will become part of your new decor scheme.  Consider multi-use furniture as well; although things like Murphy beds and fold-up tables can be more expensive and you'd have to rearrange your house daily, with multi-use furniture you can save space and simplify the look of your home.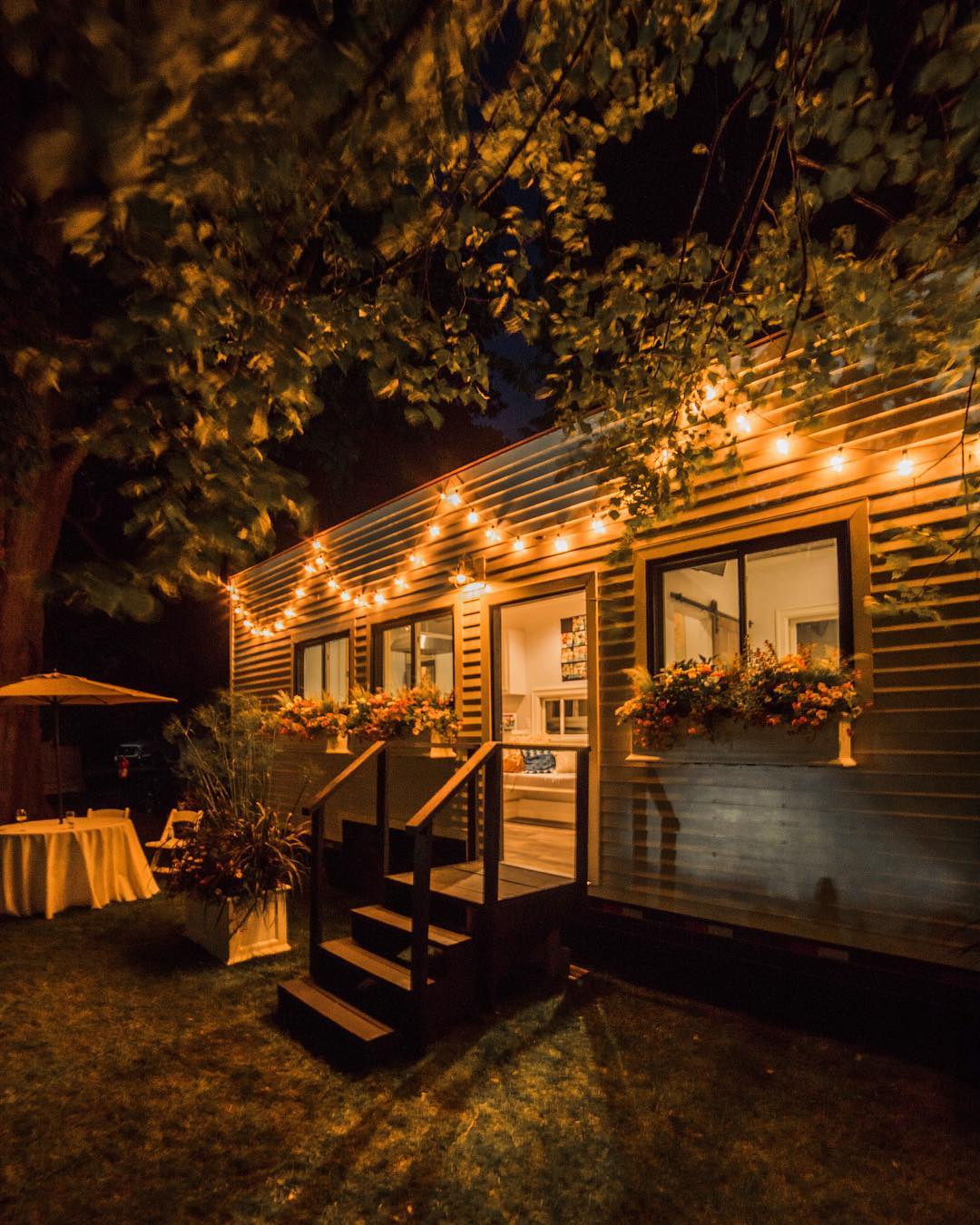 3. On that note, use multi-use and consumable seasonal decor.  For holidays, I prefer to use in-season flowers and greenery from my local garden center rather than objects I'll have to store in the off-season.  I also use decor that's appropriate for multiple holidays, like white bistro lights, rather than specifically red and green lights for Christmas that can't then be used again for Independence Day.  My house truly gets in the Christmas spirit when my plates are heaped with gingerbread cookies; my visitors don't need to see those cookies on a Santa plate to be put in the holiday spirit!
4. Digitize your photos and files: an external hard drive takes up much less room than a file cabinet.  The process of going through photos and memories is a great way to connect to your past and get ready for your future, and it may be the only time in your life you'll do so!  Books can be sentimental objects, so keep the ones that mean the most to you, but all others can be checked out of a library or read on an electronic device.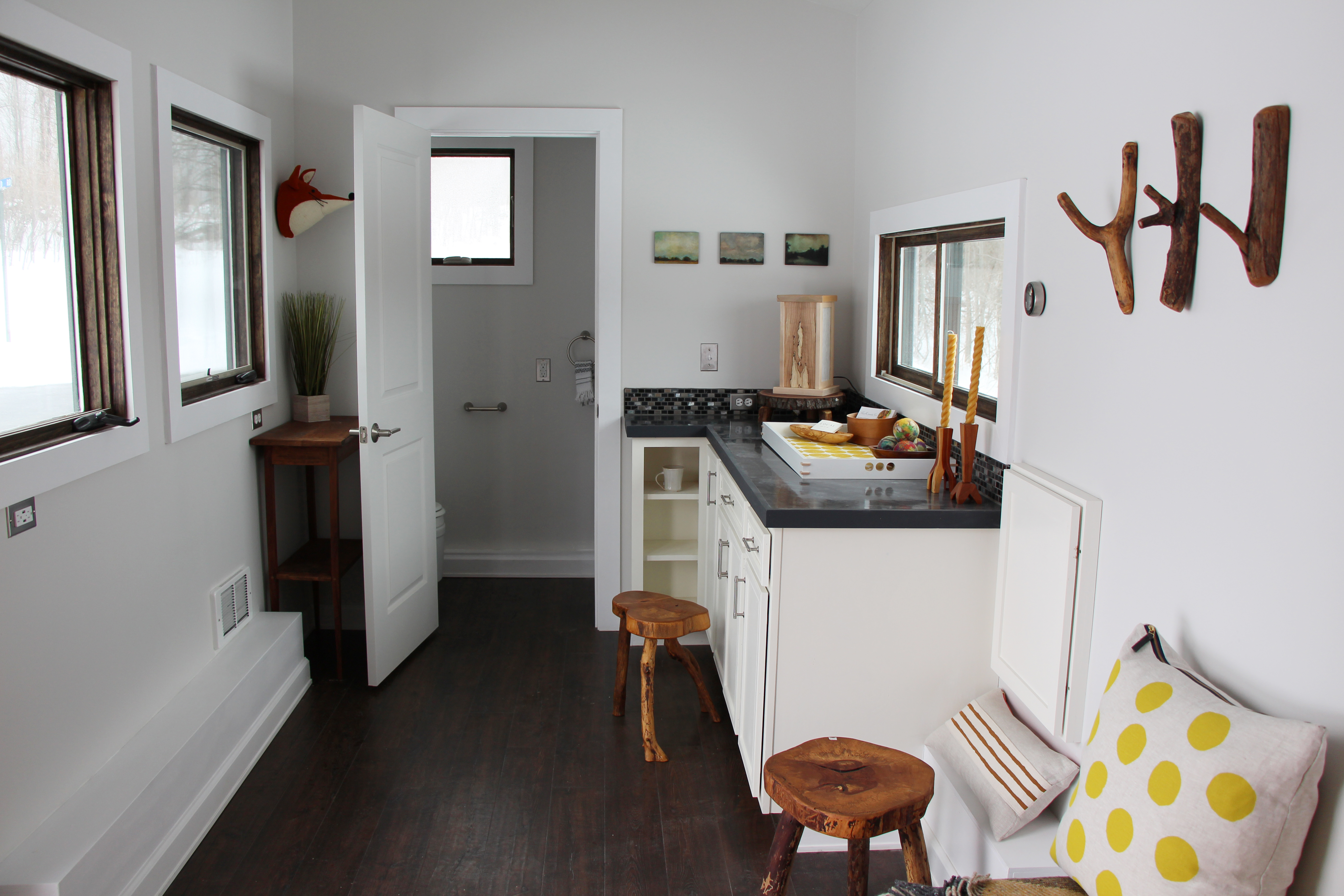 5. If you live in a cold climate, be sure to dedicate a space in your tiny house for coats and outdoor gear that's separate from your regular clothing storage. That way, when you come in from a blizzard and peel off your boots and jacket they won't get the rest of your clothes wet.
6. Think outside the house.  While your tiny house might not be able to fit a full chef's kitchen or large lounge area, consider your deck or yard an outdoor kitchen and living room.  In addition to expanding your culinary offerings, grilling can be healthier, and in the summer, you'll save energy by not heating your home with your oven or stove.  Set up lounge chairs or an outdoor sectional and spend more time outdoors.
7. Save your indoor space for the objects you use every day.  Invest in a storage shed to house things you won't need to keep inside: vacuum-packed off-season clothing, craft supplies, outdoor gear.  If you're skirting your tiny house, build a door or gate in your skirting so you can store skis, surfboards, bikes, and outdoor furniture underneath.
8. In your previous house or apartment, you may have had windows on only one or two sides of each room.  In a tiny house, you'll have windows on all sides of you, and you'll be closer to your windows at all times.  While this is spectacular in daylight, when night falls you'll want them to be covered.  Choose light-blocking, thermally insulated window coverings for your privacy and comfort.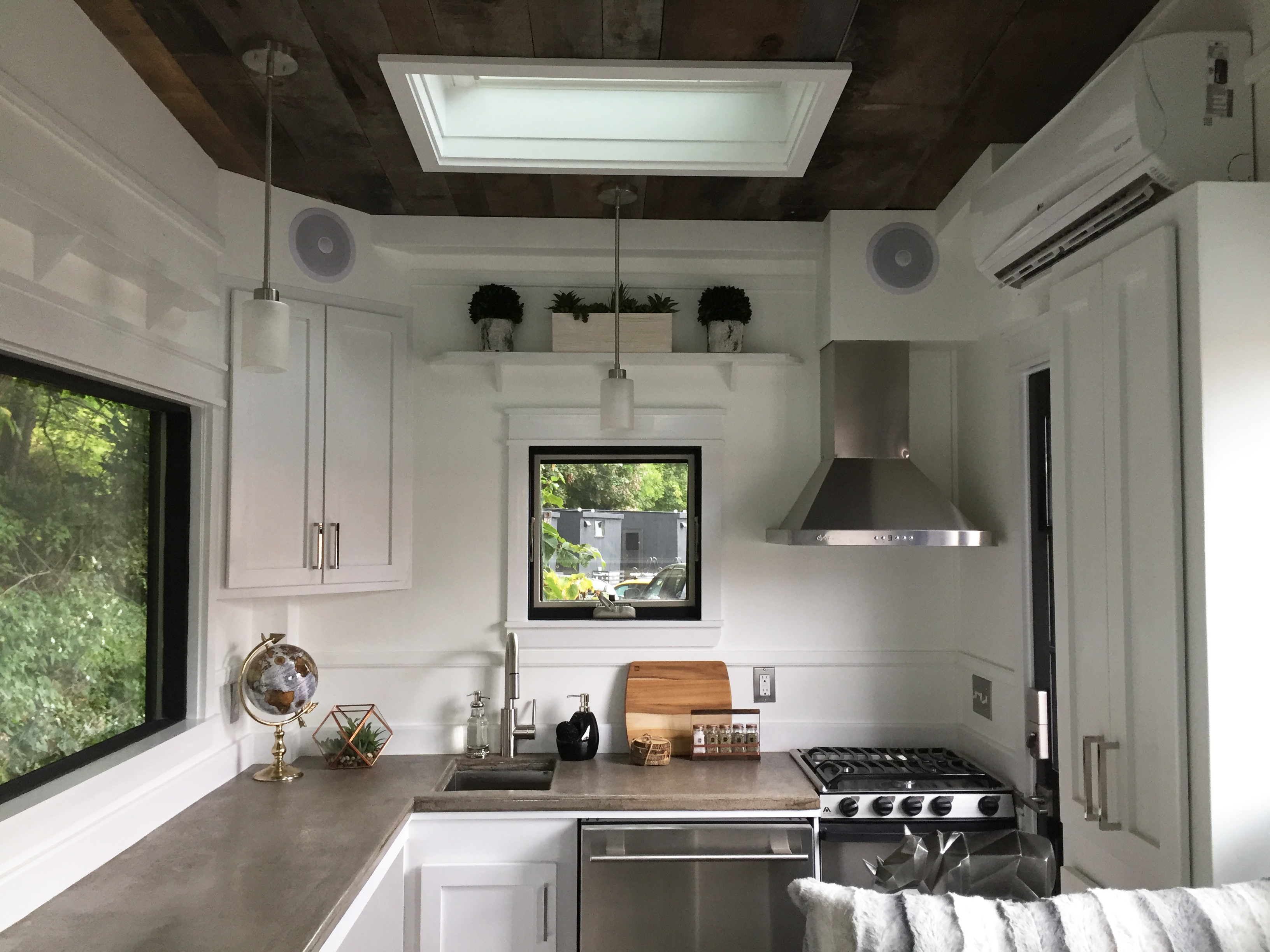 9. Look into community sharing programs.  Everything from bikes to clothing to lawn equipment can be shared, either in a neighborhood or through a rental app.  Some public libraries even have a "Library of Things", where you can check out a theremin, a Check Engine scanner for your car, or a video projector when you want to have a movie night (to celebrate the start of summer season, this author hosted a screening of Wet Hot American Summer for her friends with the help of her local library).  Your tiny house might not have a guest room, but visitors can always stay in a nearby AirBnb.
10. Get involved in community activities.  If you enjoy stretching and physical activity, you'll have less room for that inside a tiny house, so go to a gym, yoga studio, or dance studio. Likewise, exchange your home office for your public library, local coworking space or coffee shop.  Instead of a home theater, support your local independent movie theater and community playhouse.  Take advantage of inexpensive or free community programming, like adult education classes, group hikes, and cooking classes hosted by your local Parks & Rec department or Meetup.com.  By thinking of your community as an extension of your home, you'll end up healthier, more invested in your neighborhood, and with an expanded social circle.
To learn more, check out these books on downsizing (from your library, of course!)
Put Your Life on a Diet: Lessons Learned Living in 140 Square Feet by Gregory Johnson
Gregory is considered one of the founders of the American tiny house movement.  This book is where the hanger trick came from!
The Life-Changing Magic of Tidying Up: The Japanese Art of Decluttering and Organizing by Marie Kondo
If you haven't heard of Marie Kondo then it seems you've already downsized your media consumption as well.  She's currently the world's most famous expert on decluttering.
Downsizing The Family Home: What to Save, What to Let Go by Marni Jameson for AARP
Published by the AARP, this book offers advice on downsizing an older relative's home.
What downsizing tips did we miss?  Email us at info@bbtinyhouses.com to let us know!
https://bbtinyhouses.com/wp-content/uploads/2020/07/10-tips-downsize_ST.jpg
1080
1080
Rick Porco
/wp-content/uploads/2019/09/badgelogo.png
Rick Porco
2019-06-11 13:23:31
2021-02-26 15:08:59
10 Tips for Downsizing To A Tinier Lifestyle