How To Customize or Modify Your Tiny House Design
The starting prices for B&B Micro Manufacturing's Tiny Houses include standard materials unless otherwise noted.  All of our designs can be customized to your individual taste.
Starting prices generally include your choice of metal or vinyl siding, a minifridge, built-in electric two-burner cooktop, kitchen sink, bathroom sink, macerating toilet, and shower with vinyl insert.  All of these materials can be upgraded.
Certain customizations incur no cost to the customer, like specifying paint and stain colors.
The cost of swapping in different materials, appliances or fixtures, is reflected in the cost difference of the new item and its delivery and installation.
We are also happy to make design modifications when possible, including moving or changing the size of doors or windows or changing the length of the house. Design changes are billed at $50 per hour.
Customize your tiny house to your personal style:
Click any section below to see options.  The options in each section are listed from generally least to most expensive.
Exterior Siding
Vinyl
Included in base price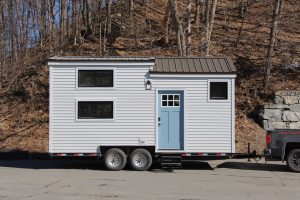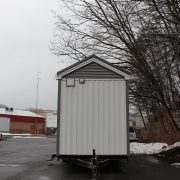 Available in many colors and styles, such as clapboard (shown left), board and batten (shown right), or shingle-look (costs extra)
---
Ribbed Metal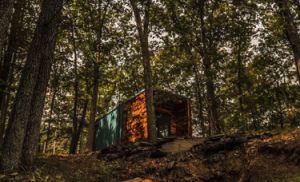 Choose from 22 colors.
We can do allover metal siding or panels of metal mixed with wood shiplap.  Metal siding panel shown in Hawaiian Blue.
---
Solid wood clapboard, painted or stained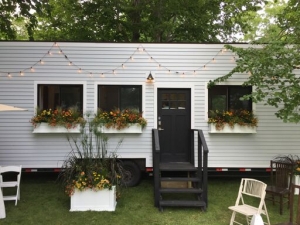 ---
Solid wood shiplap, (available on selected models) painted, stained, shou sugi ban (Japanese Woodburned)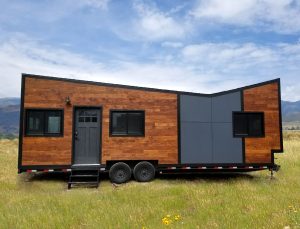 First photo: Horizontal Shiplap, Stained. Second photo: Horizontal Shiplap, Shou Sugi Ban (Japanese Woodburned)
For longevity, we recommend vertical shiplap.
Roofing
Asphalt Shingles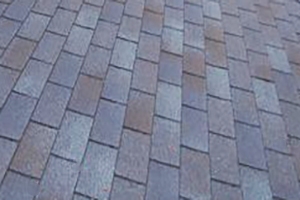 Included in base price
---
Ribbed Metal Roofing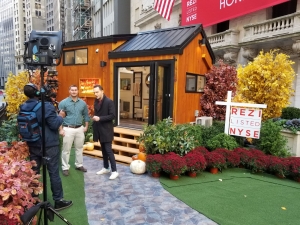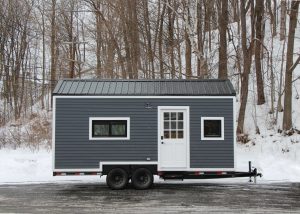 Available in 22 colors
Interior Walls and Ceiling
Drywall (Sheetrock)
Included in base price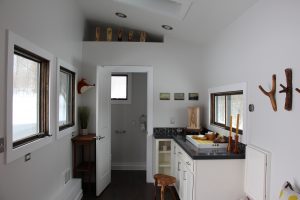 In this photo: drywall walls and ceiling
---
Solid wood shiplap, bare, stained or painted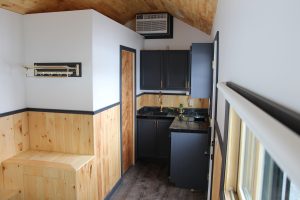 In this photo: clear-coated solid wood shiplap on the ceiling and lower walls.  Drywall/Sheetrock on the upper walls.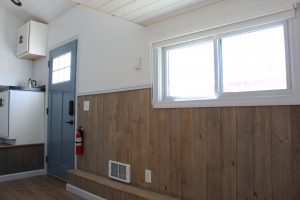 In this photo: Stained shiplap lower walls, drywall upper walls, painted shiplap ceiling.
---
Beadboard wainscoting & architectural plywood or drywall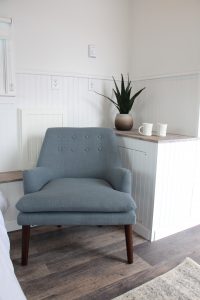 In this photo: beadboard wainscoting on the lower walls, architectural plywood on the upper walls
---
Vintage barnwood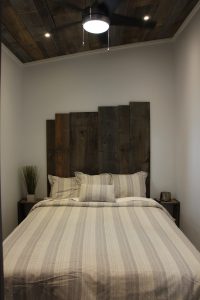 In this photo: vintage barnwood nightstands, headboard, ceiling
Flooring
Engineered plank flooring is standard:  it's durable, beautiful, and pictured in all our models.  Available in many colors.
Please inquire about other flooring options such as carpeting or wood.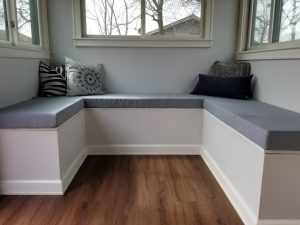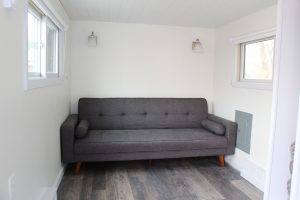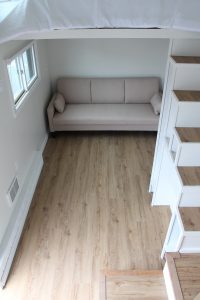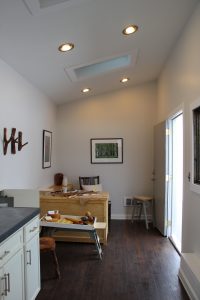 Cooking
Electric two-burner built-in cooktop
Included in base price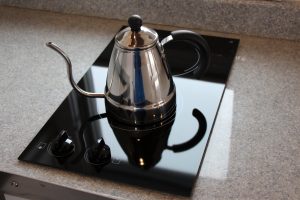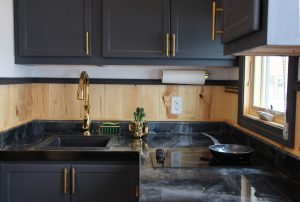 ---
Propane stove/oven with range hood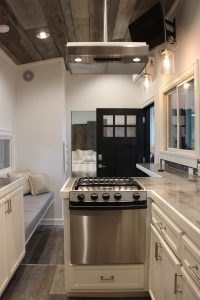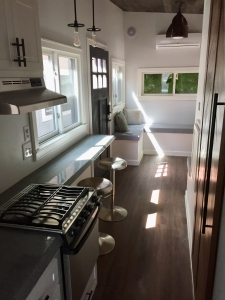 Photos show different range hood options. Stove is 24″ wide.
Refrigerator
Mini-fridge
4.5 cubic ft, 21″ W x 33″ T
Included in base price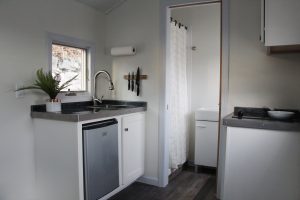 ---
Apartment size fridge
10.1 cubic ft., 24″ W x 68″ T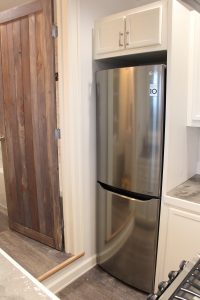 ---
Tall fridge
12.5 cubic ft., 24″ W x 79″ T
---
Under-counter refrigerator and/or freezer drawers
5.4 cubic ft. for two stacked as shown, 24″ W x 34″ T
Countertops
Engineered
Butcher block
Poured epoxy (see more photos in the Stony Ledge, Silver Lake, Hoosic and Hudson models)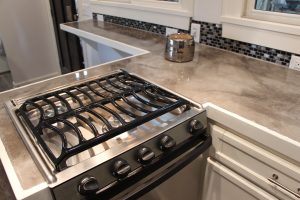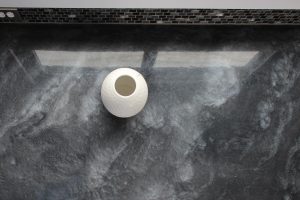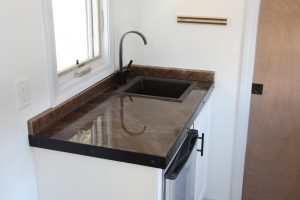 Poured concrete (available in selected models depending on weight; see more photos in the Arcadia model)
Cabinetry
All cabinetry is custom-built in-house.
Open shelving
Enclosed cabinets
Bathing
Shower with vinyl insert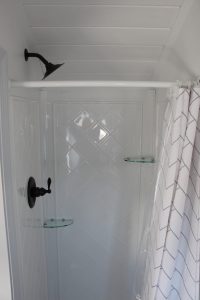 Shower with tiling (choose ceiling-mount rain shower head or wall-mount showerhead)
Shower/tub combo with tiling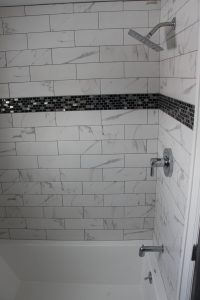 Add in an outdoor shower
Toilet
A note on choosing your tiny house toilet: consider whether the house will move and whether the locations will have electric and water hookups.  Read more about tiny house toilet options here. 
Laveo Dry-flush Toilet: less expensive up front, more expensive per flush over time.  Uses electricity to flush but no water.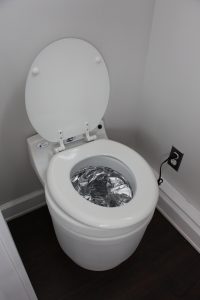 ---
Traditional flush toilet- use if your house will be permanently in place and directly tied into a septic or sewer system.  Uses water but no electricity.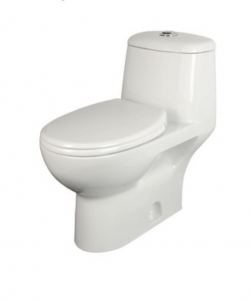 ---
Macerating Toilet: Use if you have water tanks.  The macerator uses water and electricity to grind up the waste into a liquid emulsion so it can be stored in the black water tank and then pumped out.  Macerating toilets are recommended for those who will be traveling with their houses.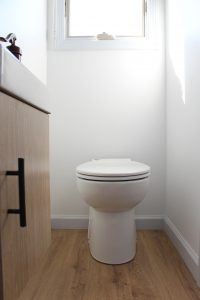 ---
Composting Toilet: This toilet doesn't use electricity or water.  Check in with your town to see if Humanure composting system is allowed.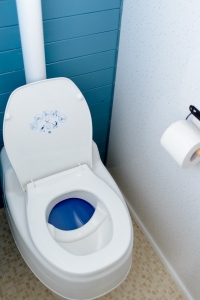 ---
Incinerating Toilet: Does not use water and doesn't drain, but rather uses electricity to incinerate the waste. A bowl liner is placed into the bowl before use, and when the flush button is pushed, it incinerates all the waste into ash.  The ash is periodically dumped out.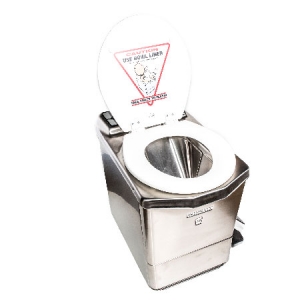 Fixtures and Colors
Choose any paint and stain colors. Choose any own kitchen & bathroom fixture (as long as it meets the RVIA's standards).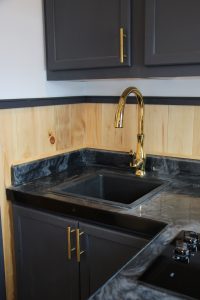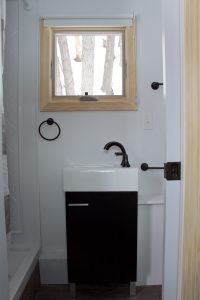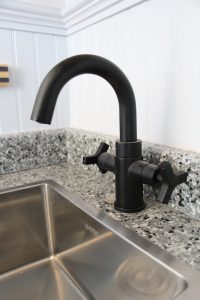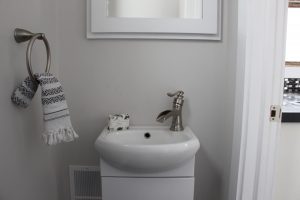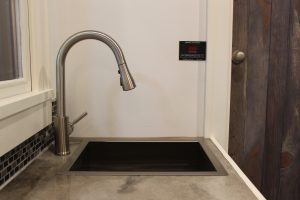 Washer/Dryer
Washer/Dryer combos are not included in base prices but can be installed.
Entry Stairs
Fold-away stairs (great for houses that travel often; least expensive stair option)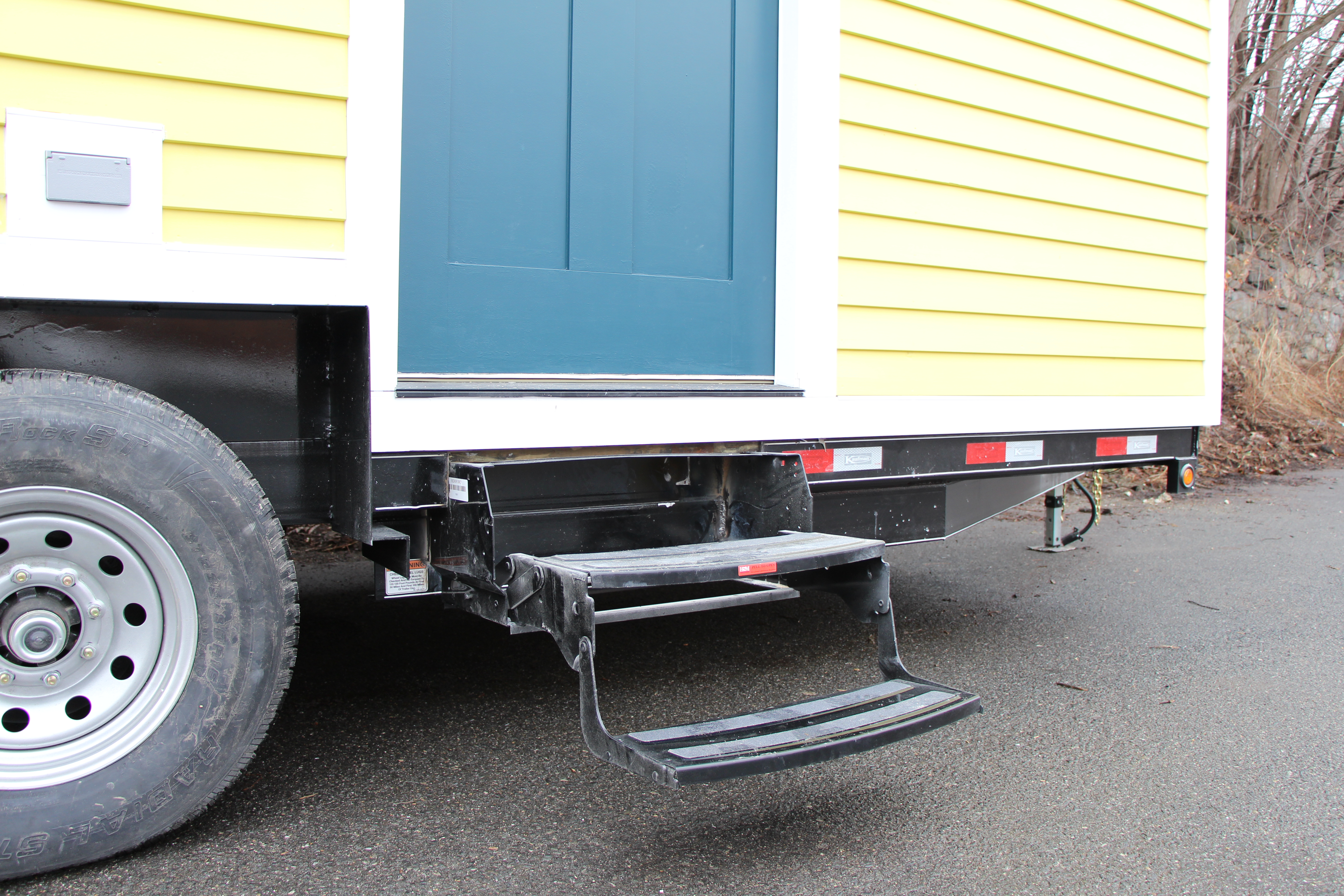 Wooden stairs; no handrail
Wooden stairs with handrail
Porch with stairs (any size)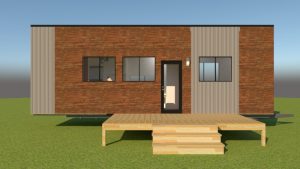 Ramp
Please inquire about more options.
Fixtures, such as lighting, appliances, sinks, showers, and toilets can usually be swapped in for others at no design cost; the price will vary according to the new fixture.
Request changes to the blueprints at $50 per hour:
Window and door sizes and placement as well as roof shapes can be changed, depending on the design of the house.
Our road-worthy tiny houses are all the maximum legal width of 8 ½' and range in length from 16' to 32': please inquire about changing the length of a specific house.
Cabinetry, a wardrobe, shelving, or other built-in storage can be added as space allows.  In addition, furniture can be designed and built-in for your specific house, such as fold-down dining tables, nightstands, and built-in sofabeds.
In certain cases, B&B's designs for tiny houses on wheels can be converted into permanently-affixed houses by removing the wheel wells, re-configuring the plumbing system, and, if applicable, changing the dimensions to reflect your needs and zoning laws.
Please inquire about any changes you'd like to make to your house design and we will provide you with a quote.  We are happy to work with you to create the tiny house of your dreams!