With New England's quintessential towns and breathtaking scenery, it's no surprise that many of our tiny home owners use the area as a second home for weekend retreats. Because these homes often sit vacant, owners will often rent out their tiny homes in order to share the tiny home lifestyle with newcomers and make additional income. The best part of renting your tiny house to others is that it's easier than you would think!
How to Earn Extra Income with Your Tiny Home
If you're thinking about turning your tiny home into an investment, then you're surely asking yourself a lot of questions. How do I pick the best location? How do I find customers and manage my property? How do I ensure I make a profit? Don't fret, we've got you covered.
Picking the Best Location
When determining where to place your tiny home, think about your future customers and what their needs are. Are the customers you're trying to reach looking for a place to stay while they hike New England's serene mountains or are they seeking the comfort of being close to some of New England's most memorable towns? The best way to figure this out is through research and talking with members of the community that you're interested in. The local inhabitants will know the most about the types of tourists that their town receives. In addition, growing your network and connections with the local community is a great way to help spread the word about your tiny home.
In order to find land after you already have an area in mind, you can use websites like Zillow or Landwatch to see available listings, but it may be worth it to contact a real estate agent. Like the local inhabitants, real estate agents will be able to give you the inside scoop of particular areas and tell you which areas they think will make the most lucrative investment.
But is it legal?
Unfortunately, there is no clear-cut answer to this question as it depends on the town's zoning bylaws. The good news is that it is relatively easy to find out if you can have a tiny home in a certain area by checking the town's online building code or by simply giving the town hall a call. Click here to learn more about finding out where it's legal to have tiny homes.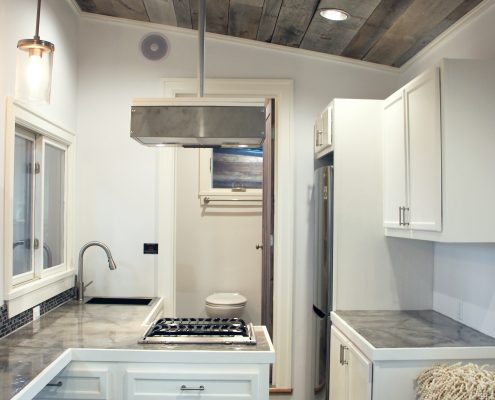 Finding Customers for your Tiny Home
Get Connected and Engage
Just as it is important to get connected with the local community when finding a property, it's as equally important when attracting customers. Word of mouth is a great way to attract customers. Another great way to become connected is by establishing partnerships with local businesses. For example, you may establish a partnership with a local outdoors shop where you agree to leave coupons for the shop on the bulletin board in your tiny home for guests to see in exchange for a standup ad poster in their store. Also, use social media to develop interest in your tiny homes. Encourage guests to share pictures of their experience in your tiny home. Allow others to see the magnificent time past customers have had in your tiny home!
Use Third Party Platforms
Websites like Airbnb, VRBO, FlipKey, and Homeaway are another great way to find potential customers. Try It Tiny is a tiny house-specific website for renters, landowners, and tiny house owners looking to rent out their houses.  What's great about these platforms is that you don't need to do anything besides build your online profile; the customers will come directly to you!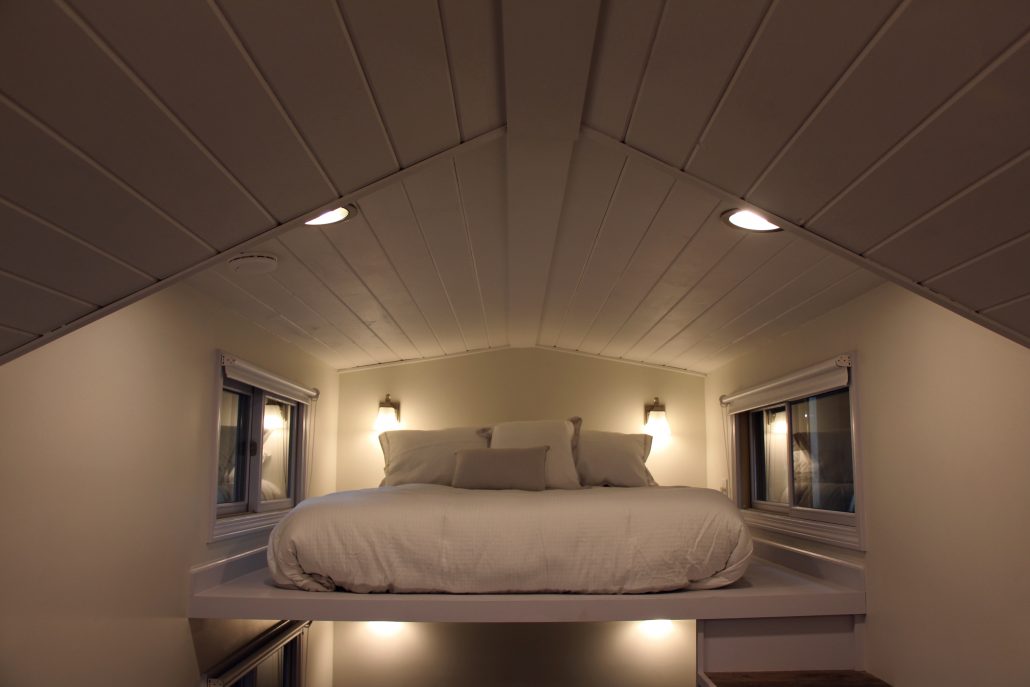 Maximizing Your Profit
It's apparent that the quality and location of your tiny home are some of the driving factors that determine the price you are able to charge customers, but there are even more factors affecting the price and therefore interest of customers in your property. Below are some of the other most important factors.
Amenities and Competition
Amenities such as the size of the kitchen, wifi connectivity, or an outdoor sports court help determine the price that you are able to charge. In addition, it is important to analyze your competition to see what they offer and at what price. It is also just as important to make sure that you offer something that your competition does not–what makes your tiny home extra special? Is it the views from the property, the outdoor grilling area, or the luxurious fixtures?
Make Hospitality a Priority
Sites like Airbnb allow customers to give reviews to their hosts. These ratings are out of five stars and visible to all prospective customers. Low ratings will certainly deter prospective clients; likewise, high ratings with personalized experiences allow you to build trust with future customers. High ratings with personalized experiences are made through experiences that humanize the lodging experience. What will your customer remember about their experience? Was it your useful advice of things to do in the area, the complimentary welcome basket with a handwritten note, or your high level of responsiveness to your guests questions? Click here to learn more about how to be the best AirBnB host. 

Becoming an Entrepreneur
Now that you know more about the mechanics behind turning your tiny home into an investment, you're one step closer to becoming an entrepreneur! Reporting to yourself and being able to make the decisions that impact your investment can be a very exciting opportunity. So, what are you waiting for?
https://bbtinyhouses.com/wp-content/uploads/2019/02/fabian-blank-pElSkGRA2NU-unsplash-scaled.jpg
1707
2560
Rick Porco
/wp-content/uploads/2019/09/badgelogo.png
Rick Porco
2018-05-29 13:51:48
2021-09-28 12:52:58
How to Make Money by Renting Out Your Tiny Home