This tiny house is part of B&B Tiny Houses Portfolio of Past Projects and is not in our current catalogue.  If you would like to order one like this, please contact us for details.
---
Lickety Split's New Home in Williamstown: A Mobile Ice Cream Shop
Lickety Split Ice Cream has been a beloved fixture in Williamstown, Massachusetts since 1996.  However, when the building they rented was repurposed, they needed a new space to continue providing their delicious ice creams like Purple Cow, Cookie Combustion, and Emerald Explosion.
This ice cream shop is semi-mobile: it'll be on Spring St. in the warm months and moved away for the winters.  It was built on two trailers: the 12′ x 30′ building occupies one trailer and the porch occupies another.  When the ice cream shop closes for the winter it will be moved to storage and the space at the end of Spring St. will be used to pile up snow.
B&B Tiny Houses worked closely with the owner of Lickety Split to design a space that would accessibly welcome visitors as well as comfortably hold a busy team of scoopers and all the machinery an ice cream shop requires.  The interior is designed with commercial kitchen materials for easy cleanup.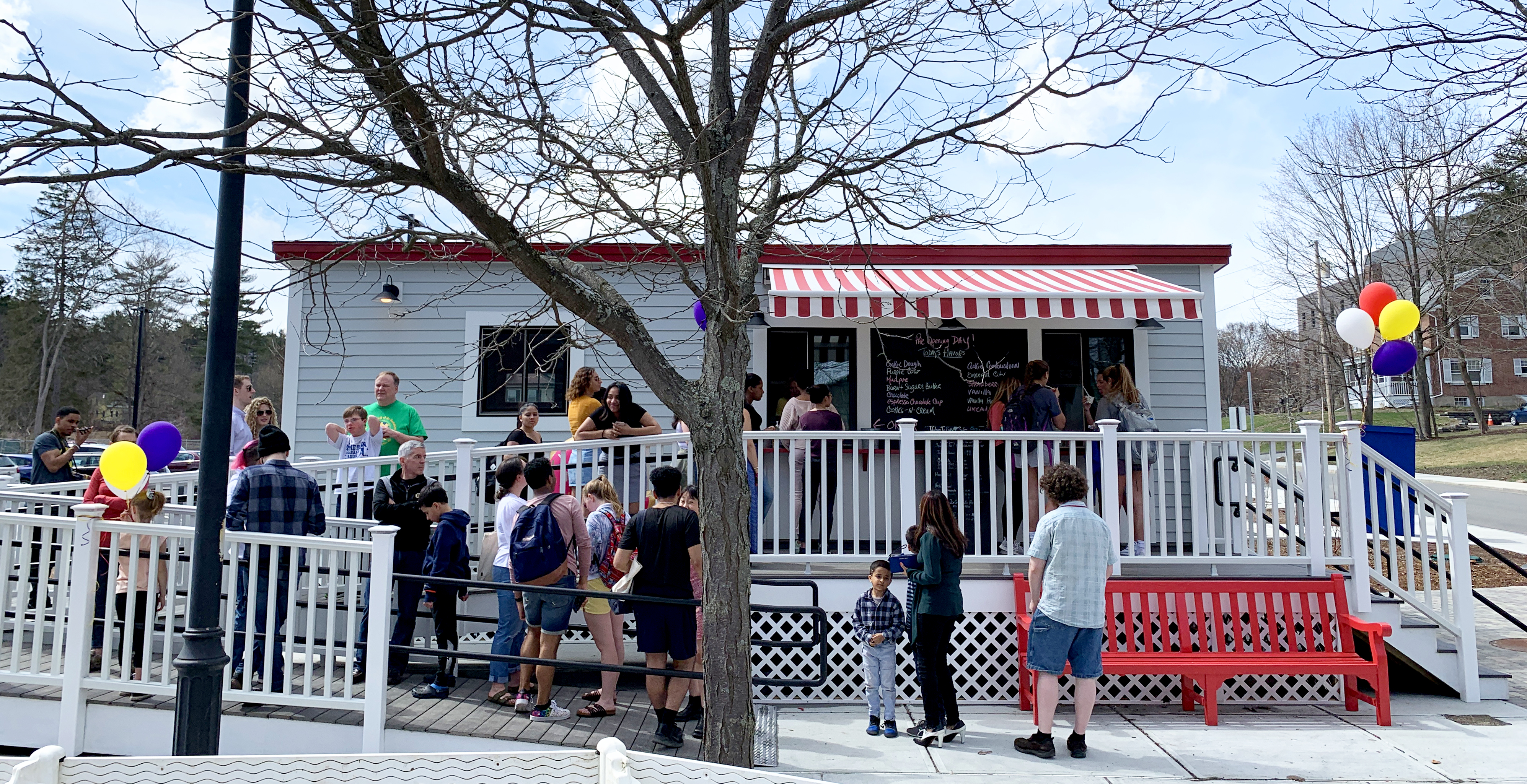 Check out Lickety Split's Facebook and Instagram!
Watch actors Jesse Tyler Ferguson and Tommy Sadoski enjoy Lickety Split ice cream during the run of the play Grand Horizons, at the Williamstown Theater Festival!