Types of HVAC Systems
You've got many different options when it comes to picking out which type of AC and heating system you would like. When deciding which system to choose, it's important to note factors like the climate, specific use, location, ease of convenience, and cost. All tiny home owners should make sure a professional installs or checks their HVAC systems, so that you can ensure your tiny home is a healthy environment to live in.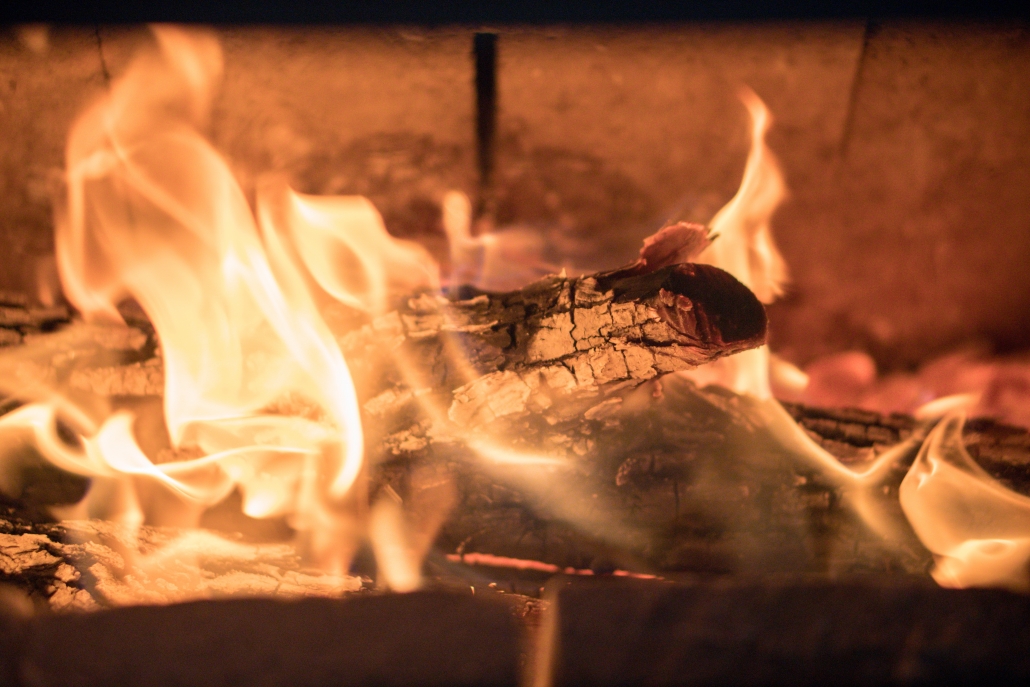 In Wall Electric Heater and Air Conditioning
In wall electric heaters and air conditioners are a popular choice for your tiny home. They are relatively cheap and will get the job done. Some tiny owners may choose another option, however, due to the fact that they take up precious space that could otherwise be utilized in your tiny home. In addition an in wall system, because it takes up a significant amount of space, can affect the overall aesthetic of your tiny home.

Mini-Split Heat and Air Conditioner
Mini-splits are the ideal choice for most tiny home owners. Mini-splits function like traditional homes' HVAC systems in that the condenser is placed outside the home and the fan is placed inside the home. The obvious benefit to this is that it frees up space in your tiny home and becomes less of an eye sore when compared to a window or in wall heater. Mini-split units are also very energy efficient. Read more about finding the most efficient heating and AC units. Although these systems are more energy efficient, they require a higher cost upfront.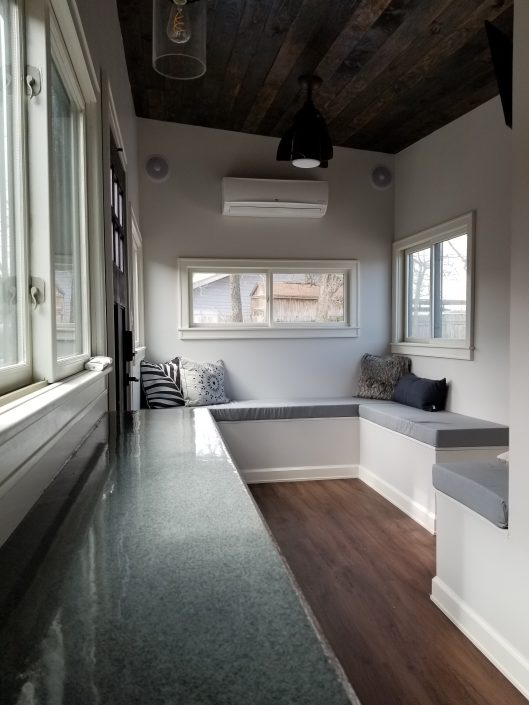 Window Heater and Air Conditioners
Window heater and air conditioning units are a cheaper option than in wall or mini-split heaters and can be easier to install; however, we recommend having a professional do the installation in order to avoid any potential health concerns. There are many energy efficient options on the market, which can help lower your monthly utilities bills. One drawback to this option is that it will be an even bigger eye sore than in wall systems because they will not blend in with your tiny home.
Traditional Fans and Electric Heaters
If you are only going to be living in your tiny home during a particular season or live in mild climates, you may be thinking about using fans or plug-in electric heaters in your tiny home. With this option, you may run into problems with moisture and ventilation. If there is excessive moisture, then you can run into problems with mold. Click here for more about the health considerations about indoor air quality.

Wood stove and Propane Heaters
Wood stove and propane heaters allow you to have the option of off-grid living. In addition, you may prefer the look of having a propane or wood stove heater in your tiny home. Wood stove owners will need to source and carry firewood into their home, start the fire, and clean out the ashy heater. Wood stoves, as the name suggests, can also be used as a stove by putting a cast iron skillet on top of the heater. Wood stove owners also have the choice of optional add-ons like including a baking oven in their heater. In the long run, wood stoves are a cheaper option due to the relative high cost of propane. Wood stove heaters also provide an unmatched aura—who doesn't appreciate the nostalgia of sitting by the campfire making s'mores as a kid?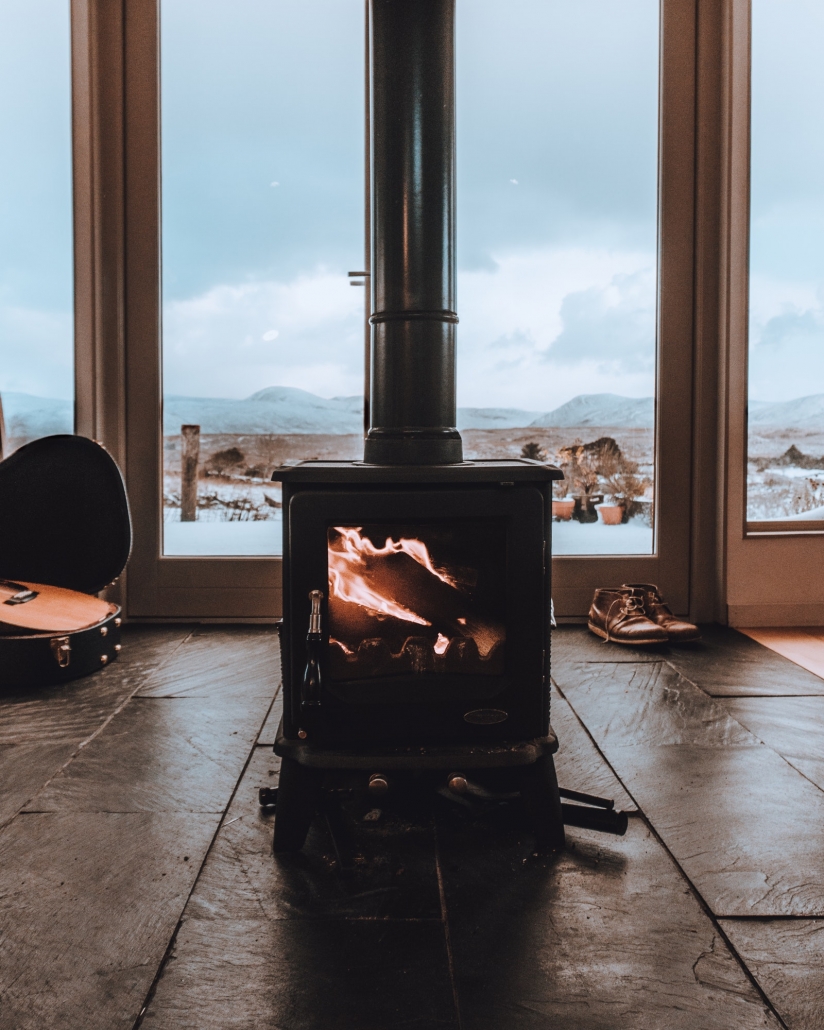 Compared to a wood heater, propane tanks are smaller, less of hassle, and lightweight. Propane will usually burn more efficiently and hotter than wood. Unlike wood heaters, all propane heater owners need to do is make sure that there is enough propane in the tank. With a propane tank—like a wood stove heater—you will need to have a vent attached that either goes through the ceiling or wall. There are not many of these types of heaters on the market. With the Newport Propane Fireplace being the most popular option on the market, the $1400 heater does not come cheap. In addition, with all propane heaters you will need to pay around $15-20 for the propane gas for every 5 hours the heater is active.  
Have additional questions?
Reach out to us with any additional questions by filling out the form below.
https://bbtinyhouses.com/wp-content/uploads/2018/06/Crimson-Square-Internet-Logo-2.png
352
500
Blake Williams
/wp-content/themes/bb-micro/images/badgelogo.png
Blake Williams
2018-06-20 14:36:55
2018-08-14 10:57:09
Picking Out the Best AC and Heating System for Your Tiny Home