Picking the Best Solar Power Option
Many tiny home owners chose to adopt the minimalist lifestyle in order to live more sustainably. Solar panels offer a great form of renewable energy, but there are many considerations that you will need to keep in mind before you decide if solar power is the right option for you. In this post, we will talk about the differences between grid-tied and off-grid solar power.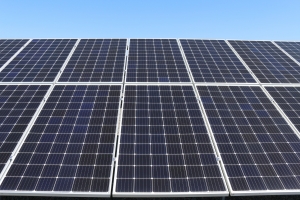 Grid-Tied Solar Systems
As the name suggests, grid-tied solar systems connect to a utility power grid.
Pros
– Net metering: Net metering is when excess energy created by your solar panels is sent to the utility power grid for others to use. This allows solar panel owners to be paid for the excess electricity that their panels create.
– On-grid Connectivity: If the solar panels do not create enough power for your tiny home, then the electrical grid will give electricity to your home as needed. This can allow a tiny home owner to buy solar panels in phases and increase the amount of panels their home relies on whenever the owner pleases.
– Affordability: Grid-tied solar power is the cheapest option for solar energy.
Cons
– Lack of Transportability: Many tiny home owners like to frequently move around with their tiny house. Because of this, a grid-tied system would not be the ideal choice because they might not have access to an electrical meter while on the move.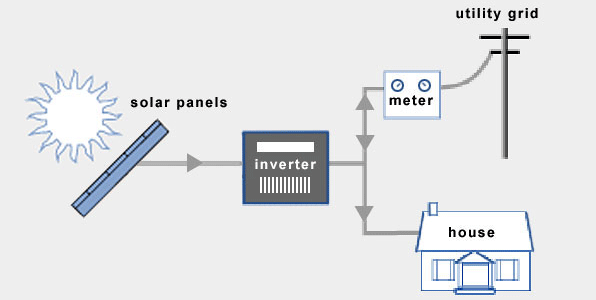 Off-grid Solar Systems
Off-grid systems are able to move with tiny home owners as they travel. Off-grid systems work by converting sunlight to power during the day and then storing this power in batteries for future use.
Pros
– Transportability: With this option, you are able to travel with your tiny home and have a source of power.
– On-grid connect-ability: There are off-grid options that can also connect to the grid, which enables tiny home owners to not have to worry about not having electricity and allows owners to sell back surplus electricity.
Cons
– Price: Compared to grid-tied systems, off-grid systems cost more money. In order to prevent a lack of power, most off-grid systems are oversized to make sure that there are no outages; this usually takes into consideration 1-2 days without solar panel generation.
– Lack of Electricity: Solar panels may not produce enough electricity due to weather or because your tiny home is using more power than predicted. As discussed above, this is why most off-grid systems are oversized. Tiny home owners do have the option of charging the batteries via a generator if there is not enough solar power produced.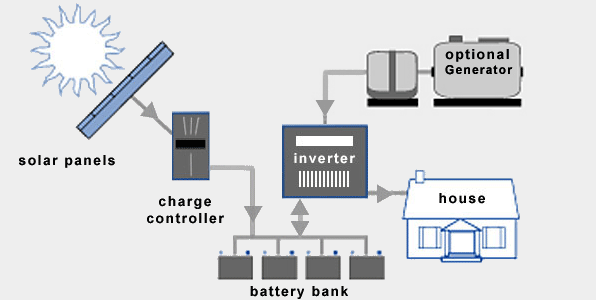 Depending on how you are wanting to use your tiny home and budget will probably be most tiny home owners' biggest considerations when deciding which solar system to opt for.
https://bbtinyhouses.com/wp-content/uploads/2019/03/michael-wilson-Wp7wotWlbBk-unsplash-scaled.jpg
1707
2560
Rick Porco
/wp-content/uploads/2019/09/badgelogo.png
Rick Porco
2018-07-09 13:44:49
2021-09-28 12:46:37
Grid-Tied vs. Off-Grid Solar Power in Tiny Homes