Who should own a tiny house?
Tiny houses have risen in popularity over the years, and there's a good reason for this: tiny houses offer many perks that will appeal to almost anyone. Tiny houses are economical, sustainable, and can even be a great investment or supplementary source of income.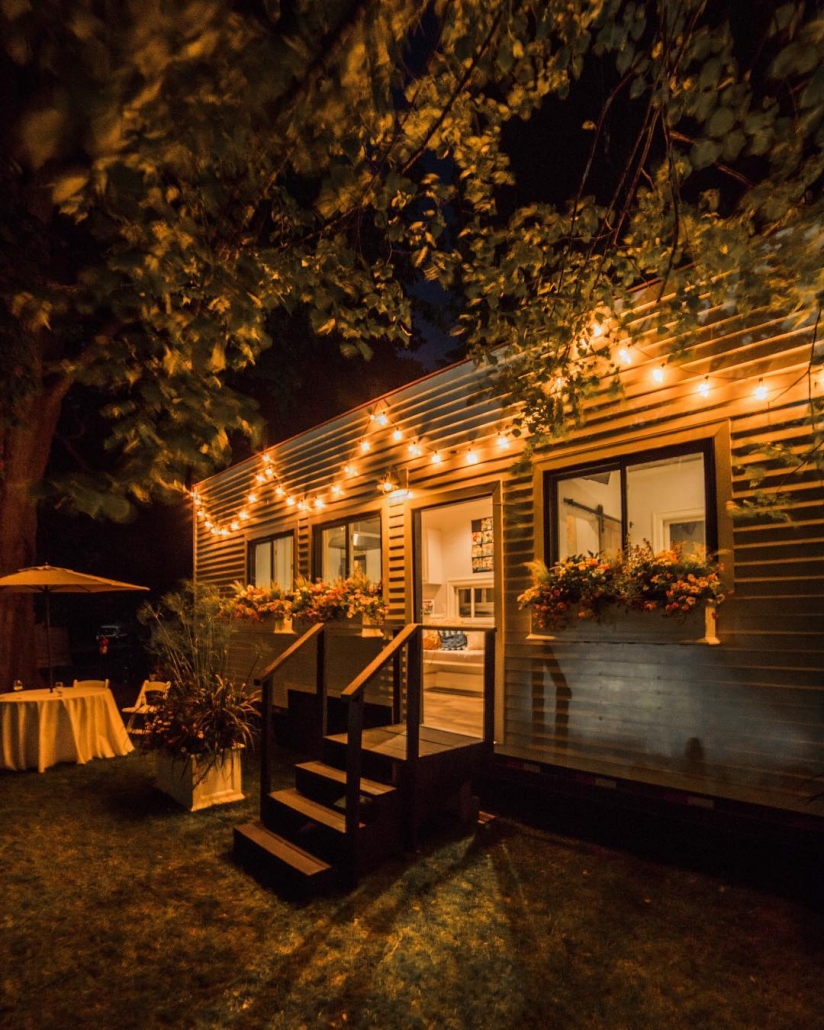 Baby Boomers
We've had baby boomers choose the tiny house lifestyle for a multitude of reasons. Some want a big change in their life, want a simpler life, or want to travel more. Also, we have had baby boomers choose to live in a tiny house and rent out their traditional house for additional income.
Millennials
With educational loans and rent costs rising, many millennials are delaying buying a house–only 20 percent of millennials have a mortgage. In addition, many millennials find the pros of living more sustainable and minimalistic very desirable. Tiny houses allow millennials to put money that would otherwise be going down the drain towards an investment that they can get back.
Those Wanting a Simpler and more Environmentally Conscious Life
If you're looking for a change in your life and yearn to get away from all hecticness  that overconsumption can bring, the tiny house lifestyle may be the solution you've been seeking. The minimalistic lifestyle is about owning the perfect amount and focusing on your needs and talents in order to become the happiest version of yourself. Because space is a commodity in a tiny house, it makes you to only keep and buy what will add value to your life. Read more about minimalism here.
On and off-grid options allow tiny house owners to reduce their carbon footprint–a net zero carbon footprint is possible in off-grid living. Tiny houses require less materials to build and use significantly less water, heating, and cooling because of their size. In addition, their size limits the amount of waste produced. Check out these two blogs to learn more about simple living and off-grid living.

Families
Families that decide to go tiny may use the house for vacations or live in it full time. Although living with your family in a tiny house will undeniably bring its own challenges, the benefits of living in a tiny house are immeasurable. Teaching your kids about the importance of memories and family are just a few!  Read about this five person family that decided to go tiny full time.  
Families Looking for Flexible and Accessible Housing 
Families with aging parents or those that want to provide their older children with special needs an increased sense of independence can turn to tiny houses. Nursing homes cost an average of $235 daily for a shared room, which is a hefty sum for most families. Our tiny houses can be built to ADA standards and are a much cheaper option. Additionally, the tiny houses can be placed and hooked up to your utility grid–allowing you to be walking distance away from the tiny house (as long as you ensure your town allows tiny houses).
Anyone on the Move or Looking for Weekend Getaways 
Because many tiny houses are on wheels–ours at B&B are on wheels and RVIA certified–tiny houses can go wherever you travel. If you're a person that loves to travel or are looking for a weekend getaway to go hiking, skiing, or otherwise enjoy yourself and save money by opting out of an expensive hotel, then a tiny house is a perfect fit for you. Whether you decide to build your tiny house on or off-grid, you will have many places to keep your tiny house; the amount of places you can keep your tiny house off grid are endless and in most places you can stay in your on-grid tiny house wherever a RV or trailer is allowed.

Developers, Renters, Campgrounds, and Hoteliers 
Developers have started investing in tiny house campgrounds and hotels. These sites offer guests a unique way to travel and experience their surroundings. Check out these tiny house hotels across the United States.In addition, tiny house owners can rent out their tiny house on sites like AirBnB when they are not using it. Read our blog post on turning your tiny house into an investment. Tiny houses provide a great business venture for those that wish to embark.
Want to stay up to date on tiny house news? Fill out our form below.
https://bbtinyhouses.com/wp-content/uploads/2018/07/hoosic.jpg
1080
1080
Rick Porco
/wp-content/uploads/2019/09/badgelogo.png
Rick Porco
2018-07-24 13:57:38
2021-09-28 12:44:15
Why Tiny Houses Can Be for Almost Anyone