Off-grid living has been growing in popularity in recent years. There are different interpretations of what off-grid living is; however, generally, 0ff-grid living implies that where you live is not connected to the electrical grid. This means that people that live off-grid must use some form of renewable energy if they wish to have electricity. In addition, it usually means that they are not connected to the municipal water supply. Because of this, it's apparent that off-grid living presents some challenging circumstances; however, becoming one step closer to being fully self-reliant is highly rewarding to some.
Why would I want to live off-grid?
There are many reasons why people choose to live off-grid. It can be a great opportunity to try something new and disconnect–even if the city's power goes out, you will still have power! In addition, over time you will save money on electricity bills; however, renewable energy, like solar panels, can have a high initial cost.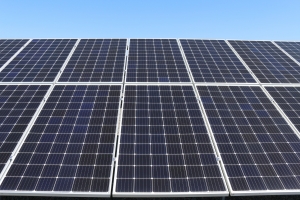 It is also worth mentioning some of the drawbacks of off-grid living. The upfront cost of solar panels and extra effort required to ensure that you are allowed to be off-grid on your land are important considerations.
How do I live off-grid in a tiny house?
Admittedly, there are different ways to live off-grid. When figuring out the right option, you should take into consideration how your tiny house will get power and water. You can use a generator or solar panels for power. For water, you either have the option of bringing the water to your property and holding it in tanks built into your tiny house or building a water collection tank from rainfall (this option isn't likely to keep enough water on hand for typical consumption). Living off-grid is completely feasible in a tiny house; however, it requires additional planning. If you would like more information on off-grid living, send us a message through our contact page!
https://bbtinyhouses.com/wp-content/uploads/2019/03/jesse-gardner-wTVr4HR4SBI-unsplash-scaled.jpg
1920
2560
Rick Porco
/wp-content/uploads/2019/09/badgelogo.png
Rick Porco
2019-03-25 09:40:00
2021-09-28 11:29:33
What does it mean to live off-grid?